Our Role:
Strategy, Management, Design, Development, Quality Assurance
Category:
E-commerce Solution
The Brief
Online Store with custom pre order module.
The purpose of this project was to bring the company's online presence up to today's online standards. Thus we proposed replacing the company's old, almost static, website with an e-commerce solution adding several custom features that best fit their business niche. At the beginning of our collaboration we focused on defining a long-term strategy to increase sales in the online environment. During our discussions we managed to identify their target audience & their business field particularities.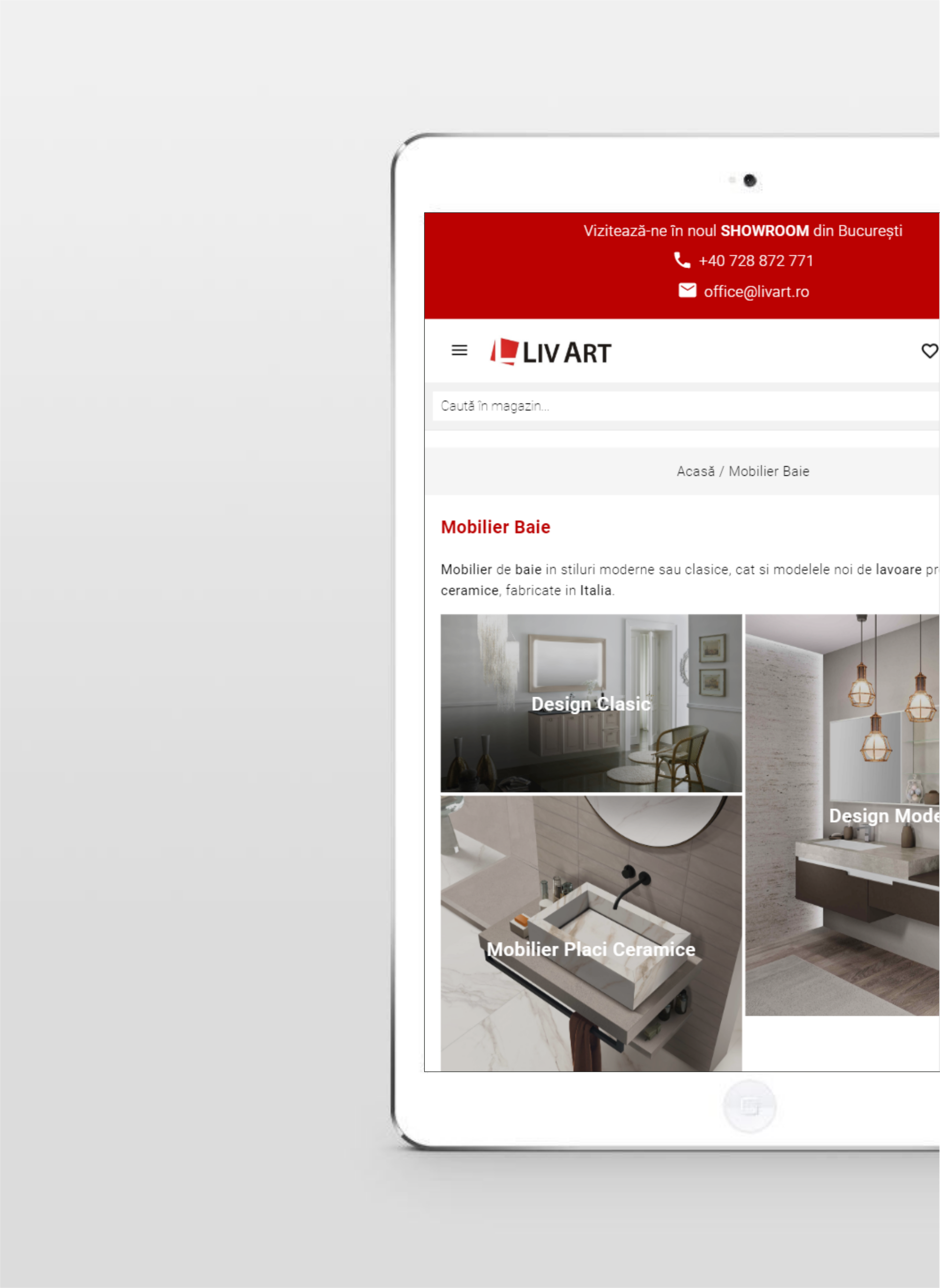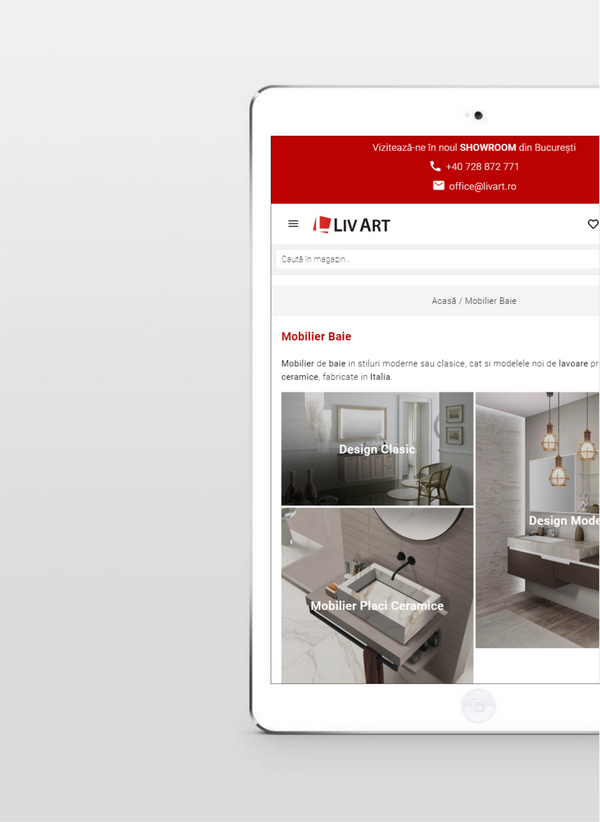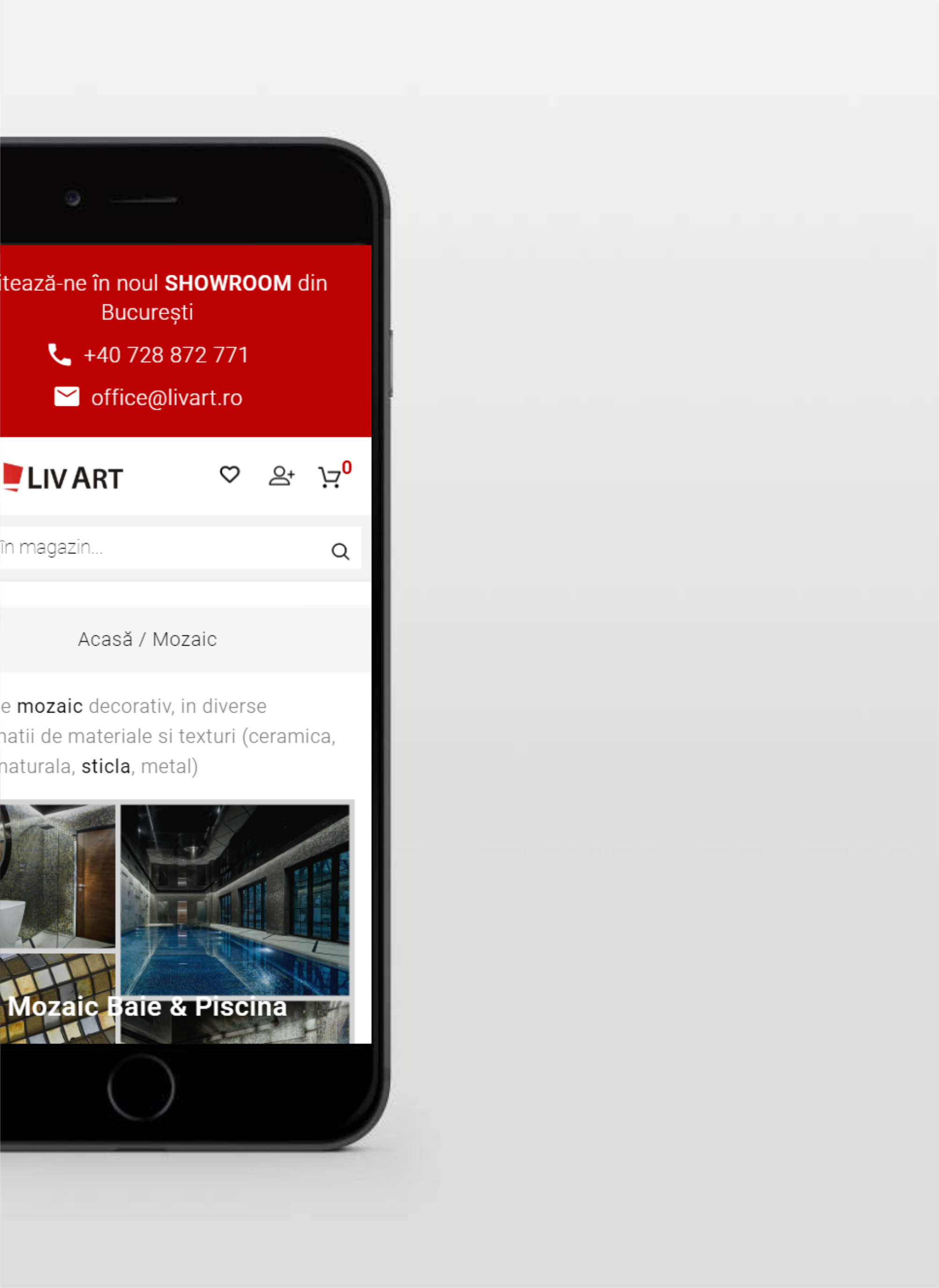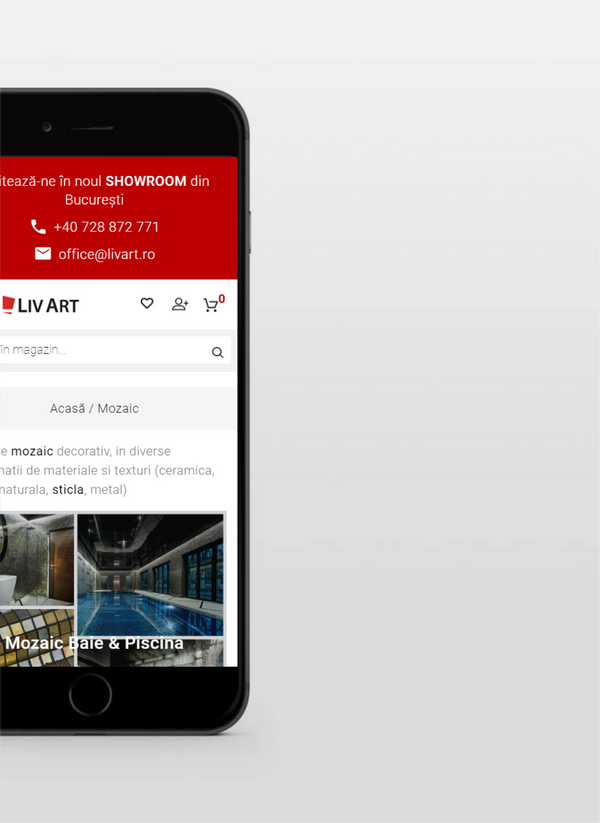 Establishing the design was another important task. We made sure to sync the strategy with the website & mobile design. In order to accomplish this project we followed a SCRUM approach. During the whole development phase we communicated constantly with the clients, they were informed about everything and had full visibility on the process. At the end of the development phase, our QA experts tested the online store multiple times.
The Result
Liv Art has now an up to date custom online store. Their online orders have doubled in the past months in comparison with the same period of last year.